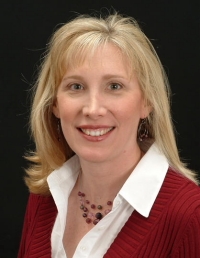 The first thing you must know about me is that I consider it an honor to assist you in the purchase or sale of your home! My goal is singular - to help each client have the best real estate experience possible. I am a Realtor, holding myself to the highest professional standards. Even within the Realtor realm, I aim to be the BEST Realtor you've ever worked with.
That being said, my background is in the "corporate" world, and I brought those roots with me to real estate. With 12 years of diverse marketing and ad agency experience, I know how to market your home. On the buying side, I utilize my listening and negotiating skills to get you the home you want.

Prior to real estate, I worked in advertising agencies and did corporate marketing. I owned my own marketing consulting business for 6 years. Industries I worked with included:


High tech

Film

Medical

Alternative Medicine

Fitness

Real Estate

Education

Manufacturing

Food Service

Insurance

Telecommunications
Yes, that is a lot of variety! Let's just say I am VERY good at learning new areas quickly - a skill that I also bring to real estate. I'm interested in continually learning and challenging myself.
My professional career has covered many sectors – Federal government, large corporate, small corporate, and entrepreneurial endeavors - and many industries. I find real estate to be genuinely fulfilling. I get to use my skills (listening, creating, freakish organizational skills, and overall business savvy) to assist people with some of the biggest decisions of their lives.
I earned an MBA from the University of Georgia, and a BA from Emory University. We relocated to Lafayette, CO in 1999 (ahh, 1999 - wish we could have that real estate market back!). My husband and I have 2 young daughters and a variety of non-furry pets.